AGHD (Adult Growth Hormone Deficiency) -
AGHD occurs when the pituitary gland (a gland about the size of a pea, located at the base of the brain) does not secrete enough growth hormone. The pituitary gland is often called the "master gland" because it controls many different kinds of hormones. If the pituitary gland is missing or does not function correctly, it may be necessary to replace some or all of the hormones that the gland cannot provide; one of which is growth hormone. In adult patients, pituitary disease occurs as a result of pituitary tumors, pituitary surgery, radiation therapy, or head injury.
What you should know about adult growth hormone deficiency (AGHD)
Growth hormone (often referred to as hGH, or simply GH) doesn't just contribute to physical growth in children. Adults need growth hormone, too. In adults, it is essential to maintain healthy body composition and metabolism. When an adult's body is unable to produce enough growth hormone, he or she is said to have adult growth hormone deficiency (AGHD).
Adult Growth Hormone Deficiency, so how do you determine if you need HGH? Well, your age and overall health are the factors here. If you're young and still growing, you do not need HGH. But, if you're over 40 years of age, and you are beginning to see wrinkles, graying hair, fatigue, and declining memory among other aging symptoms, supplementing your HGH levels will most likely help. But, please consult a qualified doctor before beginning on a (HGH) growth hormone program.
Learn more >
HGH ANTI-AGING BENEFITS
Reduce stress and anxiety

Enhance immune system

Increase strength

Reduce weight and body fat
Enhance cardiac output
Enhance sexual performance
Increase lean muscle
Lower blood pressure
Remove wrinkles and cellulite
Improve memory and mood
Improve metabolism
Cholesterol HDL/LDL balance
LISTEN TO THE EXPERTS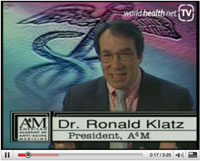 ---