MASSAGE THERAPY
OPTIMAL HEALTH MD Massage Therapist use massage for a variety of health-related purposes, including to relieve pain, rehabilitate sports injuries, reduce stress, increase relaxation, address anxiety and depression, and aid general wellness.
Massage Therapy is the manipulating of superficial and deeper layers of muscle and connective tissue using various techniques, to enhance function, aid in the healing process, and promote relaxation and well-being.
Massage Therapy involves working and acting on the body with pressure – structured, unstructured, stationary, or moving – tension, motion, or vibration, done manually or with mechanical aids. Target tissues may include muscles, tendons, ligaments, fascia, skin, joints, or other connective tissue, as well as lymphatic vessels, or organs of the gastrointestinal system.
Massage Therapy can be applied with the hands, fingers, elbows, knees, forearm, and feet. Below are some of the modalities that we offer:

Swedish Deep Tissue Massage:
Specific focus will be given to relieving pain in the most stressed areas of concern
tight shoulders and neck due to prolonged seating and driving
detailed deep tissue work on your whole back
getting rid of acute and chronic pain of your forearms and feet
trigger points and rooted knots in your scapula area
Anti-Cellulite Massage:
This program is being developed by the Spanish Institute of Massage Technologies based in Barcelona, Spain.

the effect of vigorous work on the problematic areas
assist the body to eliminate the toxins by lymphatic and deep intestine drainage
leaves no marks or bruises but does help You go slimmer,
shaped up and comfortable
Myo-Structural Massage:
The deep relaxation effect is reached due to....
special strokes that go *alternatively* along the meridian lines and
that is making your mind go faster to the Relaxation zone – assisting in elimination spastic muscle pain
getting rid of the toxins with the lymphatic drainage
increase the Range of Motion in graceful assisted stretching combined with breathing techniques
Ayurvedic (india)Massage:
Basic features of this ancient technique
the dynamic pace and flow of the session to assist the detoxifying process and increasing blood circulation
expanding joints movement by stretch techniques
restoring the nervous system – activating inner organs and
distress with reflex points on feet and palms
Thai Massage:
Thai Massage is quite a unique experience compared to traditional Western bodywork. You are staying relaxed, but we are doing the workout actively together. The therapist carefully moves the client into:

a variety of stretches while simultaneously applying acupressure with palms, thumbs and elbows
working along energy meridians
practiced slowly creating a relaxed, meditative atmosphere
ightness in your body, extra mobility and ease in joints
Holistic Aroma Therapy Massage:
Through the inhalation and application of our pure essential oils, this relaxation massage restores and renews.
OPTIMAL HEALTH BENEFITS
Reduce stress and anxiety

Enhance immune system

Increase strength

Reduce weight and body fat
Enhance cardiac output
Enhance sexual performance
Increase lean muscle
Lower blood pressure
Remove wrinkles and cellulite
Improve memory and mood
Improve metabolism
Cholesterol HDL/LDL balance
LISTEN TO THE EXPERTS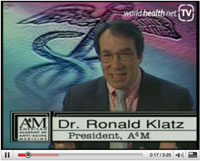 ---